Site-Based Mentoring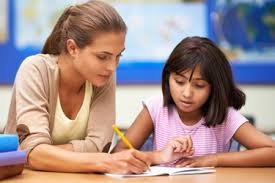 When asked what she learned from her mentor this year, Mentee Violet said… Always be kind.
Please NOTE, these forms must be downloaded, filled in, and sent to our agency.
SB Adult Application (mentor)
SB Jr HS & HS Application (mentor)
SB Parent Permission (for Jr HS & HS mentor)
SB Youth Application (mentee)
Site-Based Matching
In our Site-Based programs, mentors and mentees are matched in an individual or group setting in order to strengthen social, academic, decision-making, or problem-solving skills. All match activities take place in a supervised location, most often the child's school, during the school year.
Site-Based: Big Futures Program
First through fifth graders are mentored in an after-school program. Matches meet weekly and do homework before engaging in fun activities which teach life skills and goal setting.
Our current Big Futures program is at Kreeger Elementary in Fowlerville.  This program is funded by Asahi Kasei Plastics of North America.
Site-Based: Lunch Buddies Program
This program offers elementary school children the opportunity to eat lunch and share special time with a mentor during their lunch hour. Matches meet twice a month at the child's school.
Our current Lunch Buddies programs are in the following elementary schools:
Hartland

Lakes

Howell

Challenger
Hutchings
Northwest
Southeast
Southwest
Voyager

Pinckney

Farley Hill
Lunch Buddies is funded by Hanover Foundation/ Citizens Insurance.
Site-Based: Rockin' Readers Program
Once a week, elementary school students work with a trained mentor on increasing their reading skills.  Mentees work outside their classroom with their mentors before they go home at their regular time.
Our current Rockin' Readers program is in Lakes Elementary in Hartland and is funded by Matrix Quality Services.